You are using an outdated browser. Please upgrade your browser to improve your experience.
Search results for
Tag:
best fund of funds multi-strategy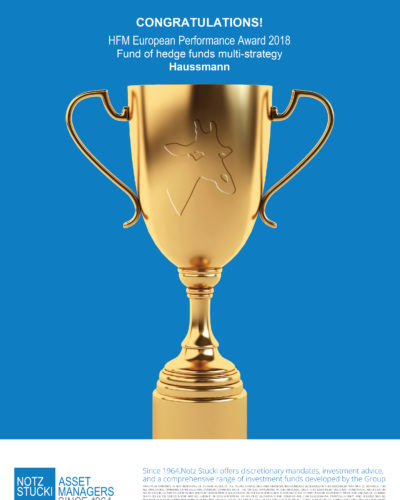 The Haussmann fund and its entire management team were rewarded yesterday during the HFM European Performance Awards ceremony, at the Hurlingham Club, in London. The fund has won the prize for the best fund of hedge funds 2018 within the multi-strategy category. Congratulations to the 2018 winners!
READ MORE
We are pleased to announce that two of our funds have been awarded in September: NS Selection - Arowana: Best Fund of Funds Multi-Strategy under $500m & Best Fund of Funds by HFM Asian Performance Awards 2016 awards Long Short Selection – Lynx: European Strategies . 3 years by InvestHedge Awards 2016 for Performance Excellence
READ MORE
back to
the top