Fusion – the Swiss FinTech business accelerator – exists to shape innovation in financial services by combining up-and-coming tech talent with Swiss state-of-the-art financial know-how. As a Fusion member, Notz Stucki is actively involved in the process.
Follow our series "7 questions to a start-up" to get a feeling of who are the participants of the accelerator Season 4!
7 questions to Delio
1/ Who are you?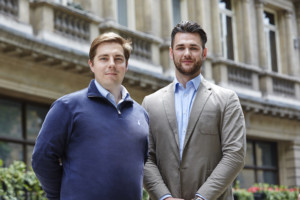 I'm Gareth Lewis, the Chief Executive and co-founder of Delio. I moved back to Wales in 2015 to start Delio following a corporate finance career in mergers & acquisitions, alongside qualifying as a chartered account with The Institute of Chartered Accountants of Scotland.
2/ What does your company do?
Delio works with leading financial institutions to deliver customised technology platforms that optimise the distribution, transaction and reporting of private equity, private debt, real estate, social impact and fund investment opportunities.
3/ What's the founding story behind Delio?
It was our early careers, David in wealth management and myself in corporate finance, that led us to the recognition that the demands of wealth creators were changing. This new generation of wealth creators were becoming more interested in investment opportunities they could know, see, touch, feel and understand. This observation was ultimately the genesis of Delio and lead to us building a tech solution that allows financial institutions to further advance in the private asset space in a structured and compliant manner.
4/ What was your proudest moment in your company's history so far?
We're a very team-centric company and culture is a big driver in everything we do at Delio. Therefore my proudest moments often come at social events and Christmas parties. Seeing the team grow and get along is extremely rewarding and makes it all worthwhile.
5/ What's the vision behind Delio?
Our vision is to provide the tools that enable increased opportunities in the private asset space for both financial institutions and their stakeholders. We believe that the private asset space is a fast growing, high demand segment that today's wealth creators should not be exploring alone. At Delio, our goal is to be the tech infrastructure that underpins this. This means being a non-conflicted and behind the scenes support infrastructure, that is true to our roots of being above all an effective software solution.
6/ What's your biggest challenge right now?
For me a day to day challenge is a lack of time. There just aren't enough hours in the day to follow up on all the potential opportunities that exist.
For the company time is also a challenge, but at the other end of the spectrum. The finance industry moves notoriously slowly, taking time for progress to materialise.
7/ Is there any inspirational saying or words of encouragement you want to share with other creative/disruptive professionals?
Never turn down a meeting or conversation, regardless of geographical boundaries – you never know what may come of it.
And explore international opportunities as early as you can.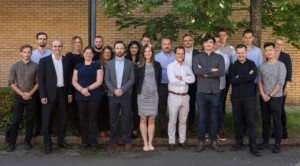 Photos & Text: Gareth Lewis, Chief Executive and Co-Founder