FRIDAY FEBRUARY 5TH, 2016: FUSION OPENS ITS OFFICIAL OFFICES !
On February 5th, the start-ups, mentors, corporate members and resource partners of Fusion gathered around a cocktail lunch to officially launch the new office space.
The 650 m2 area in La Praille, Geneva, welcomes six permanent residents (Investivity, WeCanFund, Scanye, Biowatch, KYC3, eINS) and hosts the offices of Community Factory (the recent spin-off of Olivier Collombin's E-Merging platform from Lombard Odier).
Designed by Studio Banana*, the space is organized to facilitate a collaborative work within a creative atmosphere.
An open kitchen area and reception lobby, some shared tables and a brainstorming spot are here to make sure the start-ups get to talk and the visitors feel at home, while the meeting rooms, phone boxes and a closing room allow slots for one-on-one conversations.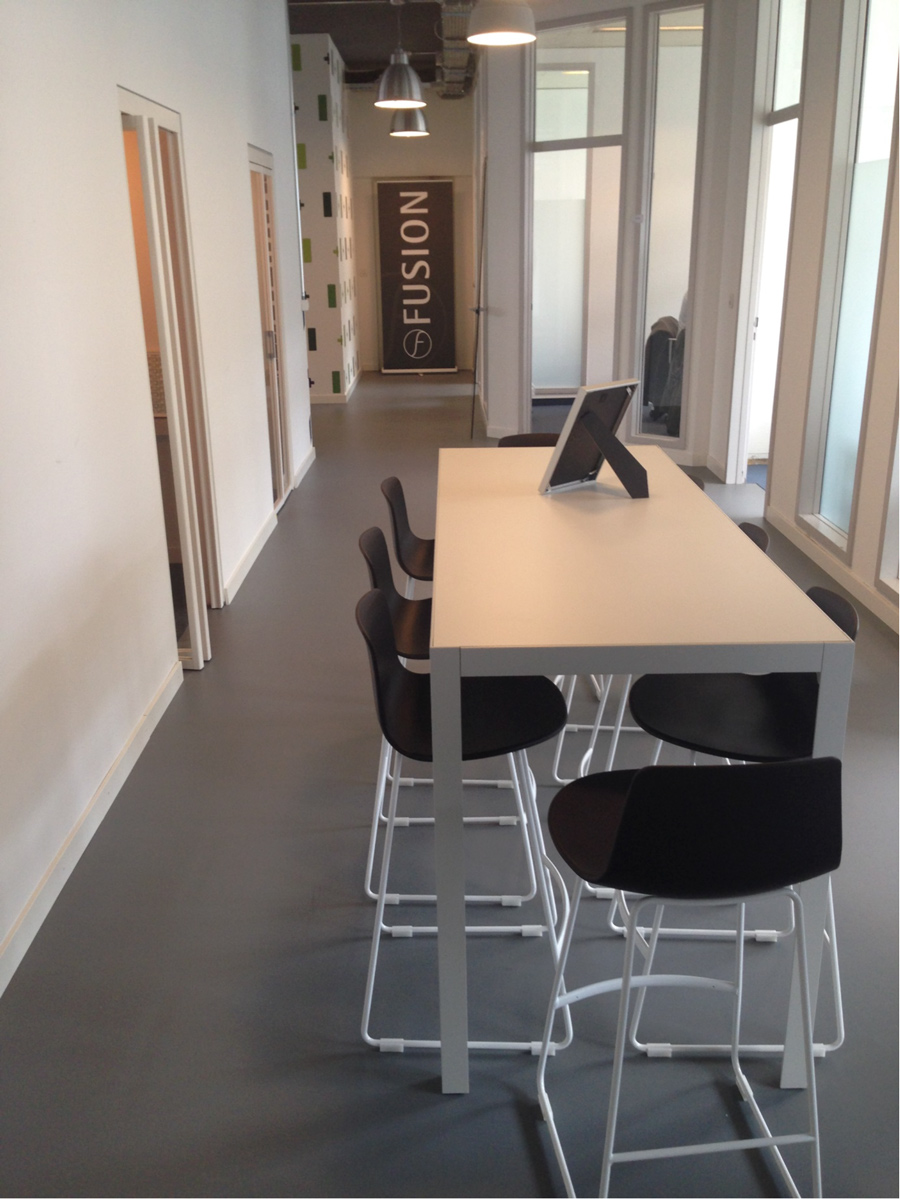 You can sense how the ecosystem easily picks-up in this environment!
The color palette of the office is none other than the yellow, red, green, blue, brown and purple of our iconic 10, 20, 50, 100, 200 and 500 Fr Swiss bank notes. You wonder what are these curious symbols on the walls? It's an enlarged version of the micro-patterns which authenticate the bank notes.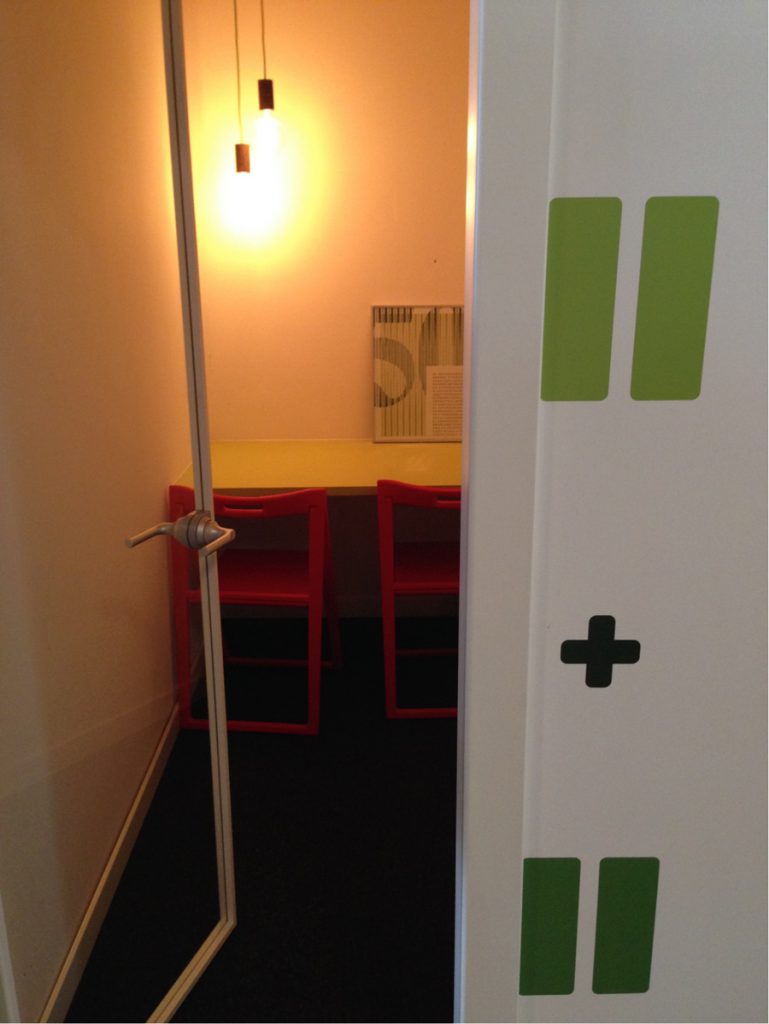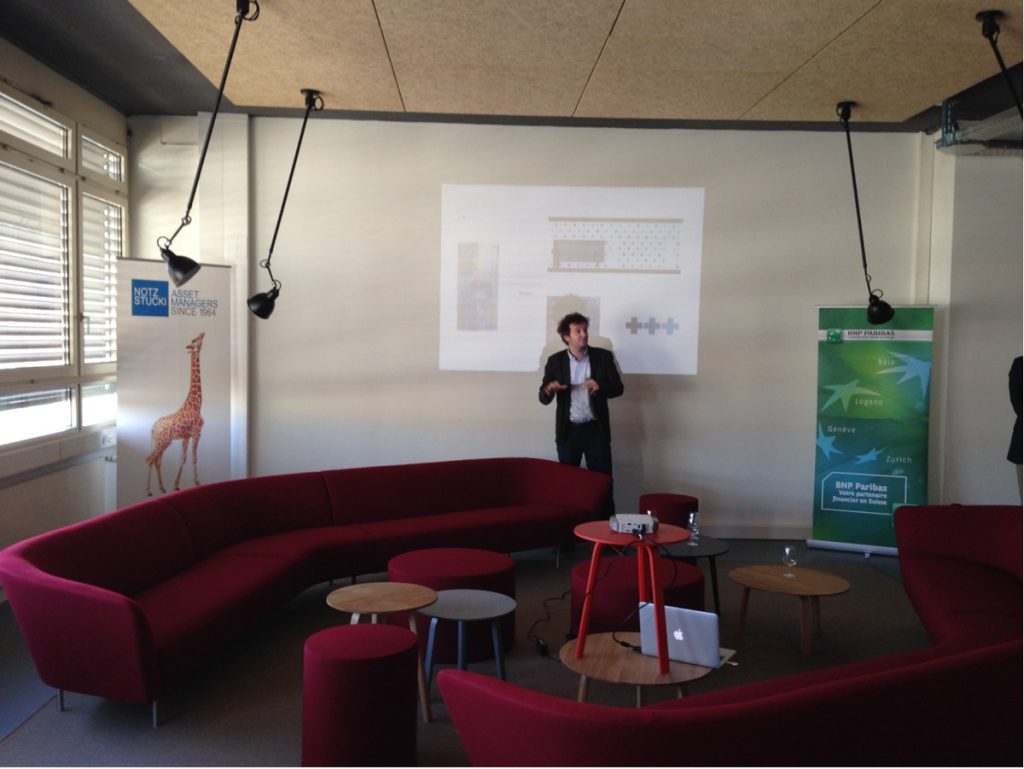 As for the pictures hanging in the different rooms, they each represent a specific portion of a bank note.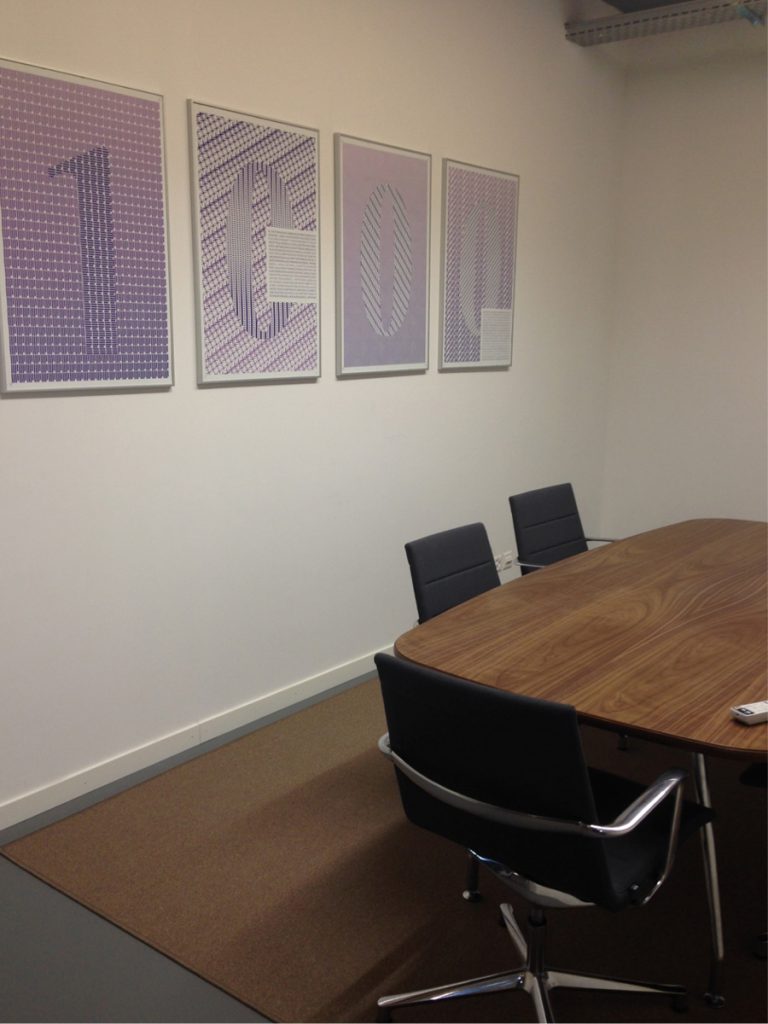 Though the architects confessed that the Swiss National Bank refused to send them the high resolution file of the bank note templates (really?!), the result is mind-boggling.
As reminded by Kim Potvin from BNP Paribas, one of the corporate members, "Fusion is the union of several atoms which releases a considerable amount of energy"… This is what is happening right here, right now!
*Studio Banana is specialised in shaping innovative and collaborative work spaces.
Twitter: @fintechfusion
Photos : Notz Stucki