Congratulations to Fintech Fusion team for Fusion Demo Day and fostering innovation in Geneva!
Fintech FUSION, hosted its Annual Demoday at the Fer Geneva. With over 300 people in attendance the startups from the Class of 2016-2017 presented their achievements midway into the programme. FUSION also announced the opening of 3 new vertical accelerators and of its San Francisco office in partnership with Polytech Ventures.
After 4 months of intensive mentorship, insightful workshops, pivoting, hard work and acceleration, the startups were ready to pitch in a room full of Investors, senior corporate executives, Academia, Mentors & members of the Press.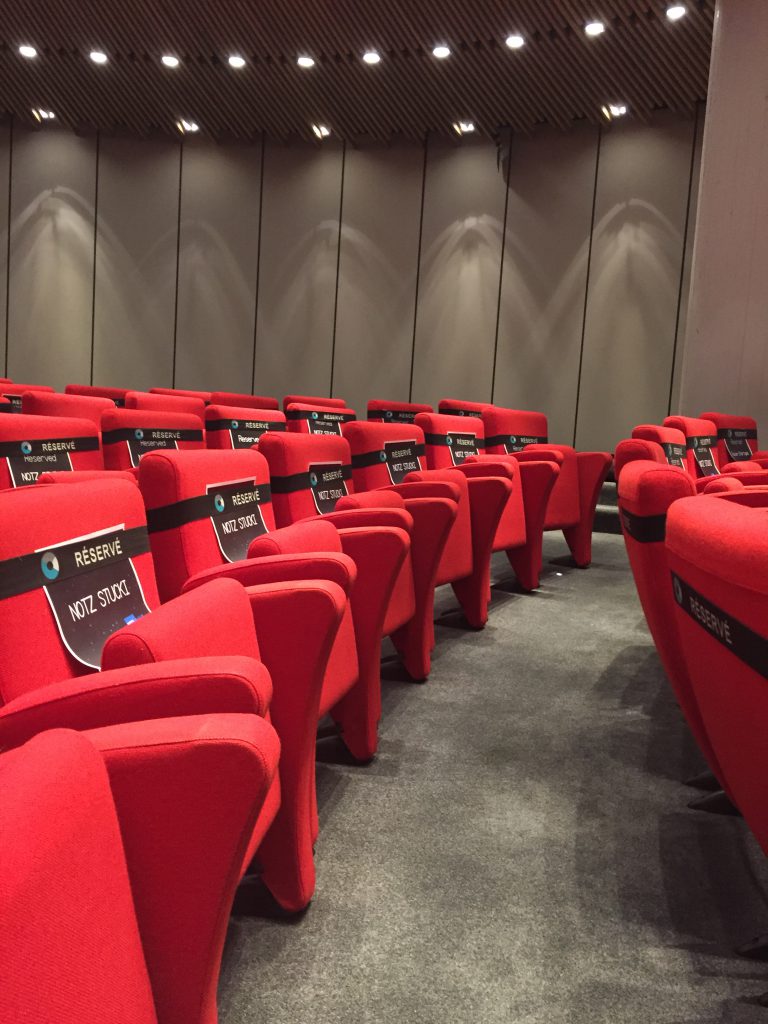 On the 12th of October, 8 top-class startups started their accelerator journey after being selected out of 300+ applications from over 40 countries around the world. France, UK, UKRAINE, Romania, Switzerland, Czech Republic are represented in the final line up. Guided by the pool of top-level mentors, they have worked tirelessly to become world-class companies and shake the Fintech industry with their successes. The FUSION team has worked together with their key partners (Temenos, BNP Paribas, Swisscard & Notz Stucki) to enable the startups and create strong synergies with corporations & develop POCs.
But Fintech Fusion also expands beyond fintech to lifetech, proptech & social entrepreneurship!
FUSION is Launching 3 New Vertical Accelerators which will be added to the already existing and leading Fintech Accelerator – Fintech Fusion (voted in the Top 10 in Europe).
FUSION Launches PropTech Fusion
Together with Investis as Founding Partner, FUSION is launching a Vertical Accelerator in PropTech to lead Digital Transformation in Real Estate. PropTech FUSION is the first PropTech accelerator in Switzerland and set to be a leading PropTech accelerator on a global basis. Switzerland has one of the strongest Real Estate markets on the planet. However things will change rapidly. We believe the country can be the right epicenter for Real Estate oriented innovation for the next 15 years.
Says Sal Matteis – CEO at FUSION
Investis is a leading residential property company in the Lake Geneva region as well as a national realestate services provider and set to be on the front seat for the digital transformation of real estate.
Together FUSION and Investis will be bringing new partners to the accelerator and startup recruiting the first batch of Startups starting from March 22nd.
Pre-registrations will be open on www.proptechfusion.ch
FUSION Launches LifeTech Fusion: The first Lifetech-focused accelerator in the World.
Together with one of the leading Insurances in Switzerland as Founding Partner, FUSION is launching the first LifeTech accelerator in the World based in Switzerland to focus on technologies that bring innovations in the areas of digital health, IOT, wearables, Personal Data Analysis & Mgmt, Biometrics, Machine Learning, Genomics and NanoTech. Lifetech & IOT are digital technologies which – via direct and continued interaction with individuals – enable betterment and extension of life. LifeTechs open up unparalleled opportunities for Health, Nutrition, Medical, Wellness, Fitness and Insurance providers to deliver new products & services that impact life.
Says Sal Matteis – CEO at FUSION
Over the coming months FUSION will be bringing additional partners to join our lifetech acceleratorecosystem and recruiting the first batch of Startups from all over the world starting from March 22nd.
Pre-registrations will be open on www.lifetechfusion.ch
FUSION Launches Global Social Entrepreneurship Accelerator right in the heart of Geneva.
Geneva's international pedigree and recognized hub for NGOs made it a perfect fit to foster social
entrepreneurial startups combining the key components of an accelerator with the social impact objectives.
Says Sal Matteis – CEO at FUSION
Entrepreneurship is at the core of positive change. Over the past 100 years we have seen an incredible improvement in quality of life and society thanks to innovation and the power of technology.
We expect to see a remarkable and positive change occur over the next 10 years that will re-shapepositively life in many countries and under-served segments of society NGOs and current international bodies do as much as they can to support missions to improve life conditions but often fall short of expectations as their legacy systems and infrastructure were not built for the world we live in today. At FUSION we believe it is time to reshape the model and leverage the power of technology to make positive impact by supercharging social entrepreneurs.