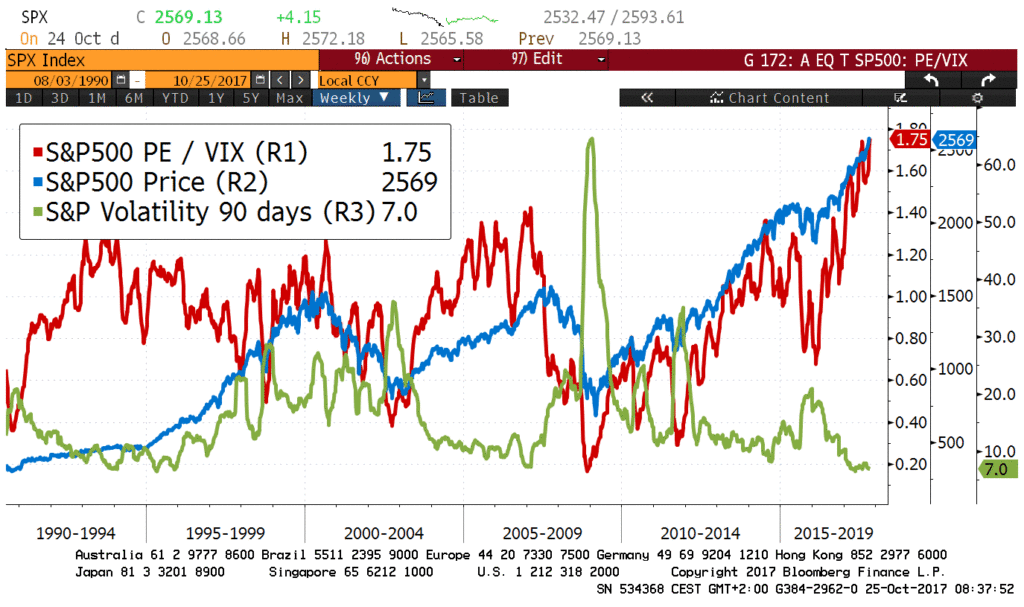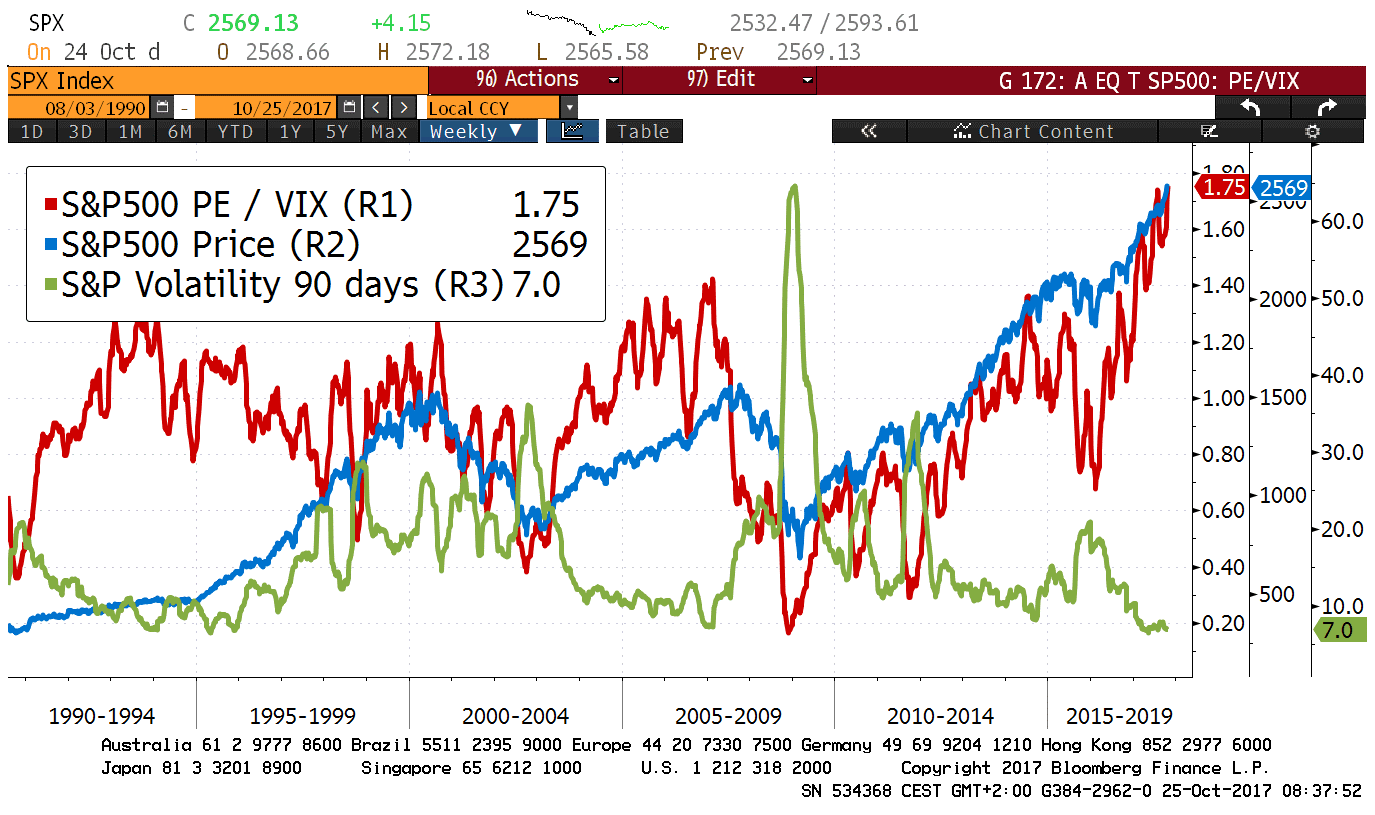 It has never been a better time to hedge your YTD performance!
The S&P 500 Index is currently trading at all time high after being up +14.75% YTD and over +20.0% in the last 12 months.
S&P 500 90-day realized volatility is now trading at the low range of the last 27 years at just 7.0%.
The S&P 500 Price Earning ratio divided by the VIX index is at 1.75, which is by far the highest level during the same 27-year period.
Our conclusion is that is has never been that cheap to hedge a portfolio, especially to hedge YTD performance with a 3-month time horizon, where implied volatility remains very attractive.
As an example: a 2% Out-of-the-Money PUT on the S&P 500 Index with a January 18, 2018 maturity will cost you today about 1.2% with an implied volatility of just 10.0!