Could the USD/EUR surprise on the downside in 2020?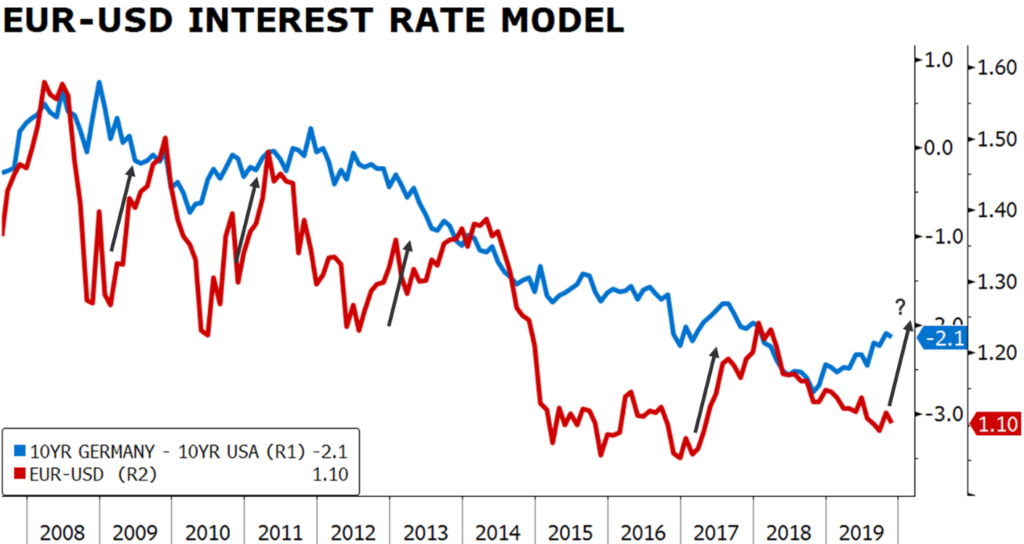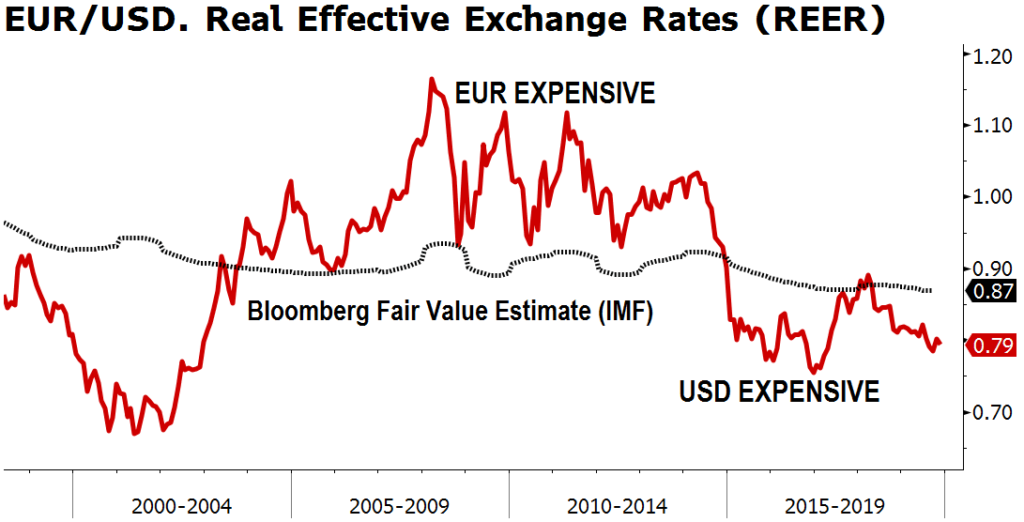 The strength of the USD has been quite surprising this year when looking at central banks activity and fair value models. It is now up 4.0% versus the EUR at 1.10.
The US Federal Reserve reversed course in early 2019 by stopping raising interest rates and quantitative tightening. It then even lowered interest rates by 75bps in the second half.
As a result, even as German long-end interest rates came down, the 10yr German/US interest rate differential narrowed from -280bps to -210bps. While not a perfect indicator, this move would historical point to a weaker USD.
In addition, when looking the Real Effective Exchange Rate, the USD is about 10% overvalued versus the EUR.
Consensus for next year (mostly, as always, influenced by recent performance) is still quite bullish or at worst neutral for the USD.
Reluctance from the European Central Bank to cut interest rate further, potential fiscal spending by Germany and other countries, a successful Brexit and manufacturing data stabilizing could boost the sentiment towards the EUR.
A weaker USD for 2020 is currently a contrarian view. It would be good for global growth, good for risk assets (especially emerging markets) and for Trump whose goal is to make sure the US economy and the world economy are holding up until at least the US presidential election at year-end.
Gold and Oil as priced in USD would also benefit. EUR and CHF referenced accounts should manage their USD exposure.