Fusion – the first-ever FinTech business incubator in Switzerland – exists to shape innovation in financial services by combining up-and-coming tech talent with Swiss state-of-the-art financial know-how. As a Fusion member, Notz Stucki is actively involved in the incubation process.
Discover our series "7 questions to a start-up" to get a feeling of who are the participants of the incubator Season 3!
7 questions to Yawave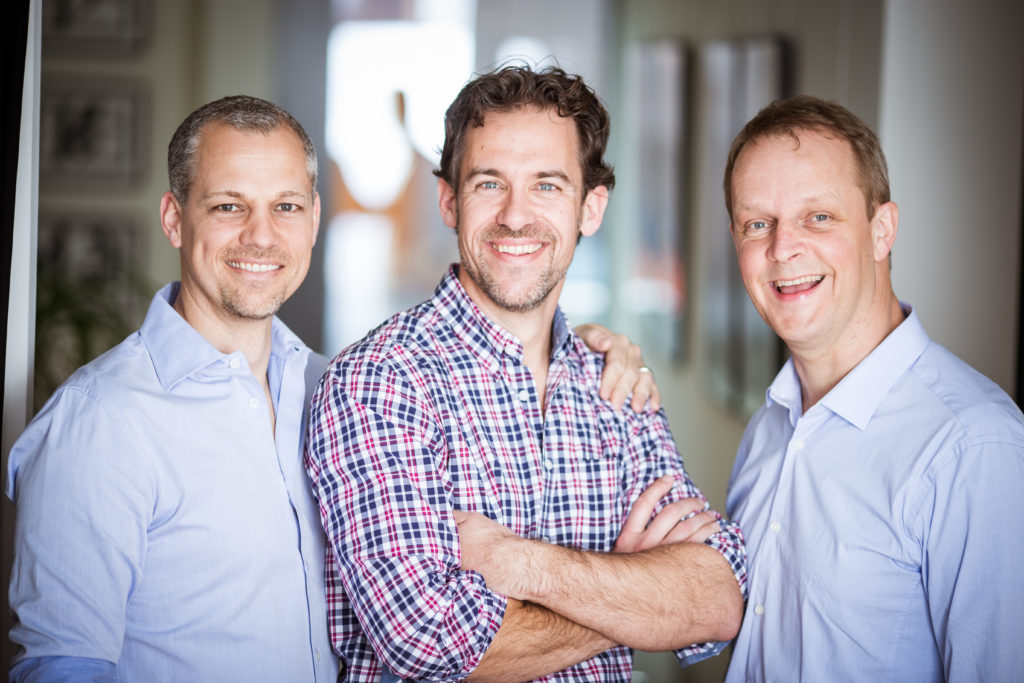 1/ Who are you?
We are team of three co-founders with a mix of experience in Software development and Marketing: Renato Peter headed the IT development division in one of the largest Swiss health insurance companies, Markus Koch worked as partner in an international management consulting firm focusing on Branding and Marketing, and Jari Honka was head of IT enterprise architecture in a leading Swiss insurance firm.
2/ What does your company do?
We are software firm that helps companies with a unique engagement suite to better leverage their existing network of employees, customers, partners, fans, etc. for more traffic, reach and leads. We have built a revolutionary cloud-based software, that allows our customers to activate their network, have transparency about individual contributions, motivate with gamification and rewards, and steer the crowd. We provide a powerful toolset: Publication hub, campaigning, crowd search, customer feedback activation, experience share, and customer solutions. In this context we also help our customers to identify activation touchpoints along their customer experience, that we then connect to our engagement solution.
3/ What's the founding story behind Yawave?
It is actually a mass email campaign years ago – launched by one single person, reaching millions of Europeans. We were impressed by the power of that campaign, but at the same time we also recognized a fundamental problem of the campaign initiator: he had no data, nor any possibilities to follow-up and steer the evolving crowd. What if he could? … That was the starting point of our solution.
4/ What was your proudest moment in your company's history so far?
It is difficult to say. We had three major milestones we are proud of so far. The first one clearly was the initial completed investment round (and the second just now). The second milestone was when we proofed the software is working and generating powerful results for our customers. And the third one just recently when we experienced sales increasing. This gives us confidence and satisfaction.
5/ What's the vision behind Yawave?
There is enormous crowd activation energy in our networks that we don't fully leverage – because we can't. Our vision is to help companies better leveraging this potential to grow organically. The ultimate vision of yawave is to expand the software into the "long tail" – adding a B2C business segment to the now growing B2B segment, and providing private individuals and small companies with a platform where they can engage their network to achieve their goals more efficiently.
6/ What's your biggest challenge right now?
Right now we are enjoying a steep increase in customer growth. While last year we mainly worked on further improving the product and pushing our sales, we are now streamlining our internal processes to ensure efficient delivery in terms of implementation time and quality of customer interaction. As a consequence, that is where our hiring focus is right now.
7/ Is there any inspirational saying or words of encouragement you want to share with other creative/disruptive professionals?
Don't stick to your product, chase your vision and pivot when needed. We made many turns until we felt the market is responding.
Photos & Text: Yawave Team