Fusion – the first-ever FinTech business incubator in Switzerland – exists to shape innovation in financial services by combining up-and-coming tech talent with Swiss state-of-the-art financial know-how. As a Fusion member, Notz Stucki is actively involved in the incubation process.
Discover our series "7 questions to a start-up" to get a feeling of who are the participants of the incubator Season 3!
7 questions to Daniel Christen, Systemkredit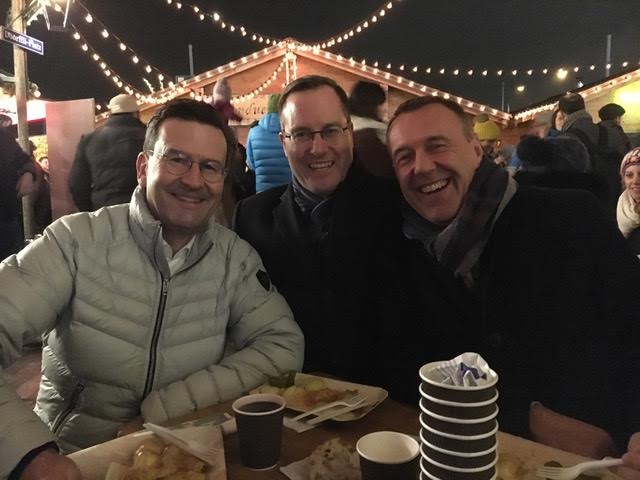 1/ Who are you?
I am Daniel Christen, a live-long banker who has financed thousands of companies. During my banking career, I have lived and worked in Geneva, Zurich, Boston, Los Angeles and Beijing. I am married and love the outdoors of my native Bernese Oberland, as well as competing in sailing regattas around the world.
2/ What does your company do?
Swiss Fintech startup Systemkredit creates a marketplace where quality small to medium sized enterprises get suitable loans faster and at better terms whilst enabling participating lenders to expand their loan portfolio at lower risk and with less process cost.
3/ What's the founding story behind Systemkredit?
As a lending officer at banks, it bothered me a lot that I sometimes could not approve small loans to great quality SME since the borrowed amount was too small to cover the high fixed cost of the bank. Declining a loan because it is too small and forcing companies to borrow more than they wanted just does not make sense. Systemkredit aims at improving this intermediation of loans from lenders, such as banks and credit platforms, to quality small to medium sized enterprises (SME), defined as 250 or less employees or held by a tight circle of owners that are also involved in the daily business.
4/ What was your proudest moment in your company's history so far?
There is much I am proud of at Systemkredit, especially the great team it consists of. But clearly, being accepted to Fusion – the first-ever FinTech business incubator in Switzerland in Geneva in August 2017 widely surpassed my expectations. Then, Systemkredit seemed so much less advanced than its competing startups, and it was the first time ever we participated in any such exercise.
5/ What's the vision behind Systemkredit?
SME make up the vast majority of companies in all developed market economies, so the livelihood of most families depends on thriving SME that must be supplied with enough financing. This is not the case today, as since the financial crisis, loans to SME in Switzerland alone have dropped from CHF 70 to 40bn. While some of that credit crunch may be justified, it is still proof that getting suitable financing has become so much tougher for SME. And yet they are the backbone of the economy.
6/ What's your biggest challenge right now?
We are securing partnerships with lenders and risk underwriters right now, all while raising a financing round in parallel. Keeping track of all these activities and at the same time supporting my team in the meaningful way they deserve is really hard.
7/ Is there any inspirational saying or words of encouragement you want to share with other creative/disruptive professionals?
If you have a solid market, your product meets clients' needs and your great management team delivers on its promises – then you deserve the financing that is suitable for your company: Systemcredit – Together.Better.Credit
Photos & Text: Daniel Christen