Fusion – the first-ever FinTech business incubator in Switzerland – exists to shape innovation in financial services by combining up-and-coming tech talent with Swiss state-of-the-art financial know-how. As a Fusion member, Notz Stucki is actively involved in the incubation process.
Discover our series "7 questions to a start-up" to get a feeling of who are the participants of the incubator Season 2!
7 questions to Arnaud Salomon,  CEO of  SMEx.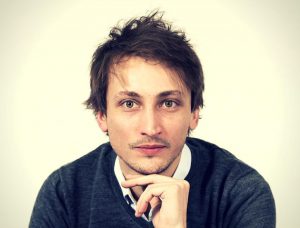 Smart Execution SA – the Swiss leader in blockchain technologies – empowers the people, lets them regain control on their money and lets them break down borders.
smex.world will be the perfect bridge between the new and the legacy world of finance. This revolutionary bank will empower its members with transparency, security and will let them regain control over their money. Smex.world will be the first full-reserve, marketplace and tokenized bank in the world.
smex.city : the app that generates local Swiss proxy IBANs for any international beneficiary, empowering people with more transparent and faster international transfers at a fraction of the traditional bank cost.
SMEx paves the way for a new world where finance is safe and fair for everyone.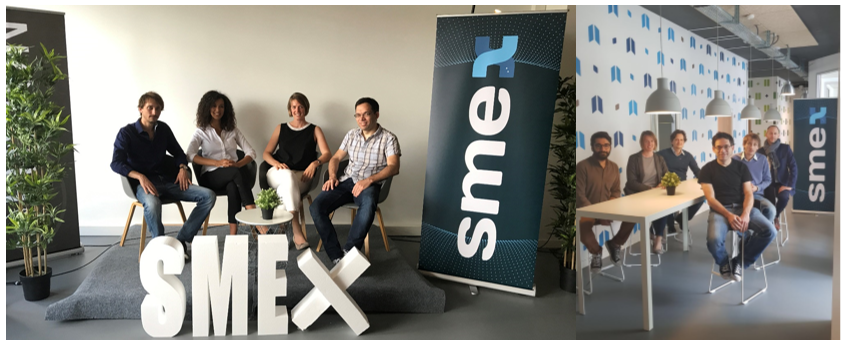 1/ Who are you?
I am Swiss and citizen of the world, I had my first entrepreneurial experience at the age of 16 in Prague, Czech Rep, where I assembled and sold PCs after school. It started as a way to earn a few extra bucks, but demand rose and it became a successful business. I then studied communication systems at EPFL but I always worked in finance as a commodity and FX trader. Back in 2012, I discovered bitcoin and it was an instant paradigm shift in my life. Entrepreneurship became obvious again.
2/ What does your company do?
Smart Execution SA has two complimentary products: smex.city is a payment transfer app and smex.world is a full-reserve bank on blockchain.
smex.city offers the possibility to make international money transfers without changing banks. Members can get the best exchange rates and receive their money faster than they'd do with their banks. We'll soon offer the possibility to create your own IBAN in a foreign country: you'll have all the advantages of a local bank account, but without any hassle and without even needing to go to the country.
As for smex.world, it would take 20 pages to describe all the revolutionary features, so I'll just focus on the 3 main ones.
First, smex.world will be a full-reserve bank, it means your deposits will remain untouched, allocated and safely stored. We will not gamble with your money and we will never have liquidity problems: when the next financial crisis comes and governments can't bail out the banks, your money will be safe with us (bail-in can never happen at smex.world). That's the definition of a safe custodian.
The second revolutionary feature is the "tokenized FIAT currency". For every deposit safely stored at the bank, the client will receive their equivalents in "tokenized-fiat". It means they can transact on the blockchain through their bank, but with a token that is 100% legal and cannot be used for illicit activities. For instance, swiss francs on your bank account will look exactly like the ones at UBS, you can withdraw notes at an ATM and pay with your card in a store. But when you want to make a wire, you'll be able to send money through the legacy payment channels such as swift and Sepa or choose to transact over the Ethereum blockchain network almost instantly.
Finally, the marketplaces will allow our members to create and offer financial products to other members. The first USP is the community currency marketplace where members can exchange currencies between each other instantly at the best possible price; to avoid chicken and egg problem, liquidity is ensured by a market maker robot that hedges and settles its positions on the inter-bank market. But the marketplace concept will be extended to any financial services that banks usually offer at high premium to its customers, for example loans: you do not care if your loan is provided by Bank of America or Lending Club, what you care is that all your criterias are matched and that you get the best deal out of it. Marketplace is a very powerful tool. You'll be the only one deciding if you wish to loan out your funds placed at smex.world. By cutting the middleman, both parties will have better conditions.
3/ What's the founding story behind SMEx?
Together with the rest of my team, we are deeply connected to this problem. I lived in 5 countries, travelled half of the world, and one problem seems to always stick: how can I get more bang for my buck and make it simple to transact across borders.
Back in 2012, I discovered bitcoin and blockchain technologies which resonated very deeply with my libertarian heart and soul, and few years later I decided that it was time to start my own payment company because I truly believe that pay and getting paid shouldn't be a banker's job, it is a tech job and it should be easy and without any commitments.
I met Cyril, our CTO and co-founder at a blockchain hackathon. He immediately caught my eye and I decided right there that I would create SMEx with him. He eventually won the hackathon.
It took a bit of time to get him to quit his job as a lead developer at the Swiss Stock Exchange, but in the end, he joined us to help bringing this amazing tech.
4/ What was your proudest moment in your company's history so far?
A lot of things have happened, but I was moved by a very simple thing recently.
As you must know, hiring people is expensive and start-ups don't have a lot of cash to spare, so we can't pay people their real value, in fact no one is paid at SMEx.
Nevertheless, I arrived at the office a few days ago, and I saw seven people working there. Seven people working full-time solely because they believe in SMEx and in its vision. As a CEO, it's very moving to see such faith from your employees.
It's an honor and a pride for me to have their trust, and I take it as my responsibility to make it happen.
5/ What's the vision behind SMEx?
SMEx believes in creating a fairer and safer finance. A finance where everyone has power over their money, where there are no borders between countries and people, by creating one decentralized finance and with a better technology.
SMEx also wants to create the clean bridge between cryptocurrency and the legacy world.
6/ What's your biggest challenge right now?
We have no specific challenge that would be different from other startups. Of course we have to deal with the particular regulatory environment in Switzerland that requires SMEx to become a fully licensed bank in order to operate from here. EU has a much more friendly regulation (with high customer protection) for this type of activity that necessitate to take deposit from the public, we are considering moving the company to Luxembourg and Singapore if the fund raising round in November doesn't reach minimum capital requirement required by the finma.
7/ Is there any inspirational saying or words of encouragement you want to share with other creative/disruptive professionals?
"The best way to predict the future is to create it." (Peter Drucker)
Email: smex@fintechfusion.ch
Photos & Text: Arnaud Salomon