Fusion – the first-ever FinTech business incubator in Switzerland – exists to shape innovation in financial services by combining up-and-coming tech talent with Swiss state-of-the-art financial know-how. As a Fusion member, Notz Stucki is actively involved in the incubation process.
Discover our series "7 questions to a start-up" to get a feeling of who are the participants of the incubator!
7 questions to Jed Grant, founder of KYC3
KYC3 is an international startup founded in 2014 in Luxembourg and now also present in Geneva with Fusion. KYC3 is created to commercially develop technology that Jed had been working for several years prior. Since founding KYC3 has won number of awards and accomplishments including Europe4Startups, an innovative research grant from the Ministry of Economy, selection to Fusion and BNP Paribas Futurelab. KYC3 has clients in several  European countries and is expanding.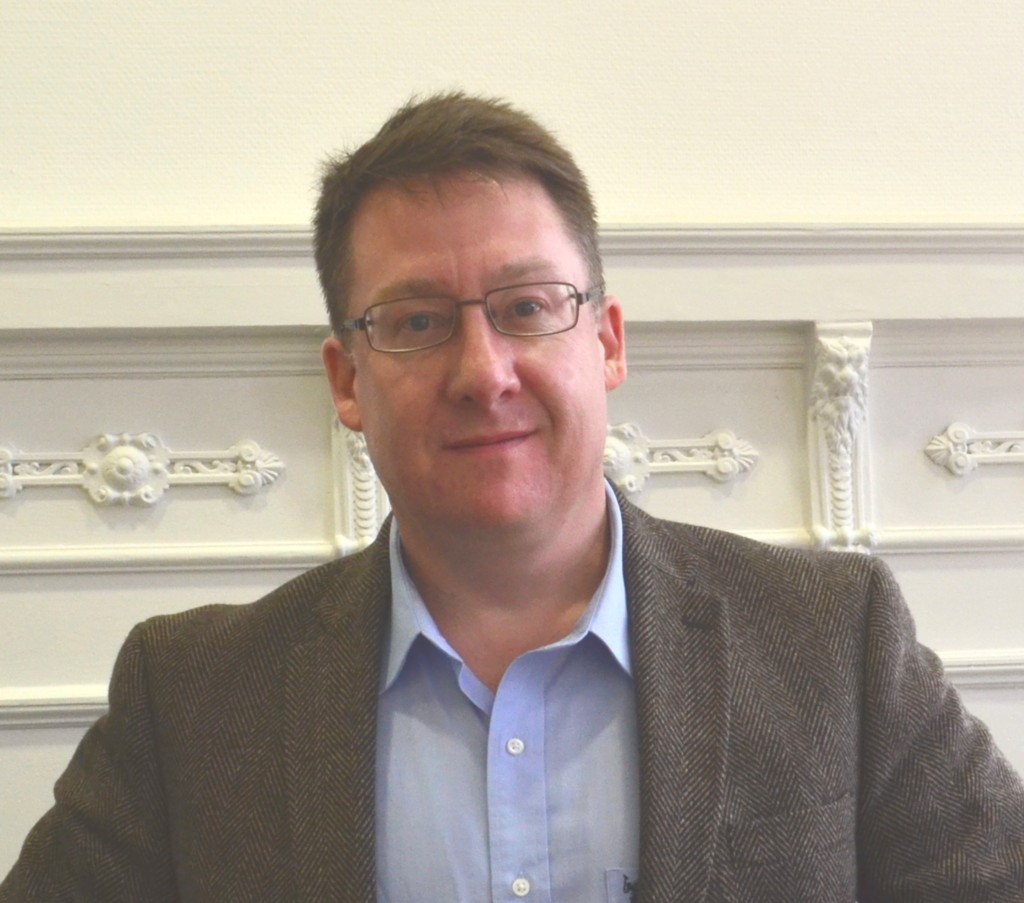 1/ Who are you?
I am an entrepreneur who loves technology, security and finance. I'm also very creative and very busy!  Aside from founding and leading KYC3, I'm a founding partner of a boutique intelligence and due diligence consulting firm, Sandstone SA.  To keep myself in touch with academia, I teach as an Adjunct Professor at the University of Luxembourg, School of Finance, where I lecture on compliance in the Masters in Wealth Management Programs. And I also care about giving back to the community, pro-bono I am a founding member, board member and executive vice-chair of The Institute for Global Financial Integrity, a thought leadership forum on issues related to integrity and ethics in finance and I'm a member of the Board of Directors of the American Chamber of Commerce, Luxembourg where I chair the New Business and Entrepreneur Committee. In my previous life, I was a civilian officer at NATO where I served as a Section Chief in Information Technology.  I have an MBA from Heriot-Watt University in Edinburgh, Scotland and I studied computer science at the University of California, Santa Barbara, in addition to spending a great year abroad at the American College of Switzerland in Leysin.
2/ What does your company do?
KYC3 delivers game changing risk and intelligence management solutions.  We transcend the mundane function of regulatory risk management and deliver new capabilities in reputational and operational business risk management, as well as delivering market intelligence capabilities across the enterprise.  We do this by automating big data collection, analysis and production.  KYC3 ties front and back offices together, to remove the friction between business development and compliance and support smooth and efficient client on-boarding processes for faster deal closings.  With KYC3 your customer acquisition and management processes become a competitive advantage.
3/ What's the founding story behind KYC3?
KYC3 is the result of ideas and work that I've carried out over the many years.  As a technology professional with an interest in languages, I have long been interested in "computational linguistics".  In 2008, I realized that there was no good automated intelligence analysis solution on the market and that it would cost several million Euros to assemble one from available components with debatable results.  So, I began looking into the problem, designing a solution and prototyping.  In 2014, the company was formed to capitalize on and continue this research and to bring this technology to market.  Along the way, I have had great support from some very talented and speical friends, colleagues, and professionals.  Today, we're on the market with a game changing technology and we anticipate rapid growth as the benefit of KYC3 becomes a "must have" for any regulated or prudent professional.
4/ What was your proudest moment in your company's history so far?
There are many.  Having the vision for an innovative solution is great.  Realizing the vision in a product that delivers that solution is amazing.  Having someone ready to pay for the result is the ultimate validation of value in the project, so I'd have to say, "when we signed up our first client!"
5/ What's the vision behind KYC3?
To provide innovative economic intelligence solutions to the global financial industry that transcend the traditional KYC role and provide a 360° view of customer, counterparty and competitive intelligence.  We are delivering KYC with more dimensions: KYC3 /KYC3 = Know Your Customer, Counterparty and Competitor!
6/ What's your biggest challenge right now?
We are growing from a startup to a dynamic company able to serve multiple clients in several markets.  Managing multiple processes and projects while planning ahead to accommodate growth is quite a challenge!
7/ Is there any inspirational saying or words of encouragement you want to share with other creative/disruptive professionals?
Give up on fear and embrace change: stay creative, adapt, thrive and don't give up!
Learn more on KYC3:
Twitter: @fintechfusion
Photo & Text: Jed Grant