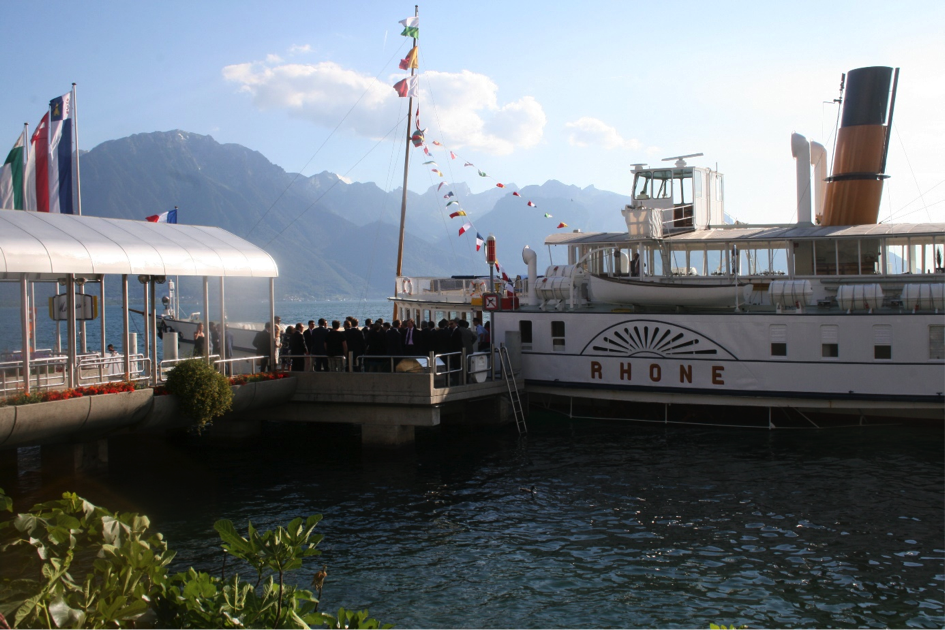 On a nice sunny day in June 2014, Notz Stucki gathered all its teams to celebrate its 50th anniversary.
Launched in 1964, the Group has grown, developed, overcome several major financial crises, and reinforced by its experience now counts with 8 offices around the world and over 90 people.
The Geneva team welcomed in the Group's home location its colleagues from Zurich, Luxembourg, London, Madrid, Milan, Mauritius and Bermuda.
A serious morning, a bit of Swiss culture, and a (long awaited-for!) party time were on the agenda…
After a working session in the morning, the whole team moved to Montreux for a visit of Lake Leman's emblematic Château de Chillon.
At sunset, all the staff, the founding shareholders and the members of the Board embarked for cruise dinner and celebration party on the lake.
All onboard, having fun, heading in the same direction and more than ever ready to navigate through the next 50 years of sometimes turbulent, rarely clam, but always exciting waves of financial investing!